Hi beautiful,
Nice to meet you!
First and foremost, I'd like to thank you for taking the time to visit my work! I'm sure that you have many questions on how it all works, so I've put together some helpful information in hopes that it will make things a little easier for you.
Being able to be part of someones special day, like their wedding, is such an amazing feeling. I'm proud to say that in the last 11 years, I've applied makeup on over 350 brides and fortunate enough to have worked on an array of skin tones, from the lightest porcelains to the deepest ebonies. Setting a trial run prior to your wedding date helps alleviate any uncertainties and helps you envision what you will look like on your big day, making your day run a lot smoother.
A Bridal Trial
Would you buy a wedding dress without trying it on? Works the same with a Makeup Artist. A trial run is an absolute must for all of my potential brides. It helps create a connection between you and I, ensures that your makeup ideas are ideal for your facial features, but most important I want to make sure that you don't have any allergies to any of the products used. Better to be safe then to find out you are allergic to something moments before walking down the aisle!
As great as it is to hear "I will leave it to you, I trust you, you're the artist", some direction is needed because this is not just a night-out makeup look. I always recommend to bring a few images of looks you like. We can then discuss what you really like about them and make them work for you.
Trials are usually done 3-4 months prior to the actual wedding day.

Your Bridal Squad
Yes it is your big day and it should be all about you, but let's not forget about who will be standing next to you... besides the lucky husband-to-be. Getting a dress, shoes, hair and makeup can all end up being costly for your girls. Some brides give their bridesmaids the choice to either do their own makeup or just show up ready. As nice and considerate as you may be, having continuity in those images that are probably the second most important thing you have for the rest of your life, should be a priority. Nowadays the industry is full of "Makeup Artists" and you have to be careful. Having a bridesmaid show up with the wrong foundation, excessive highlighter, an obnoxious bright lip or a super dramatic look are all recipes for a picture lineup disaster. Avoid getting your pictures back and being disappointed because all you notice is how everyone else's look doesn't complement yours.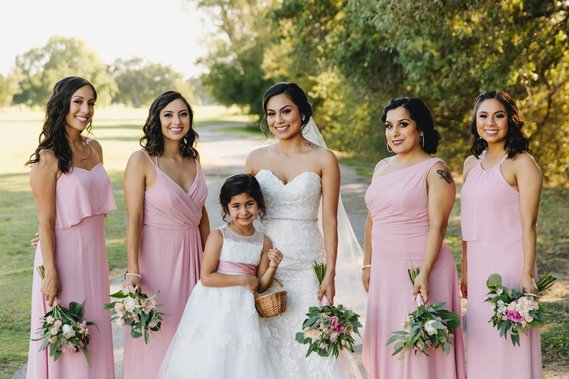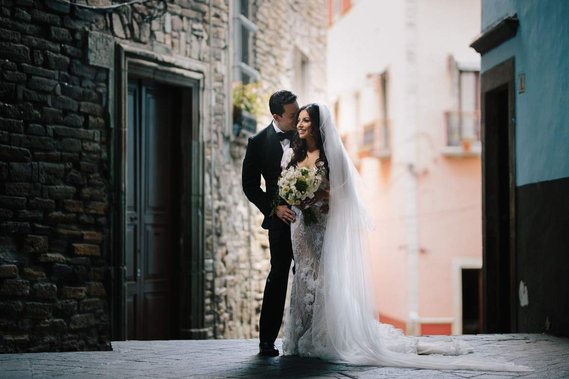 My Wedding is Out of the Area
Whether your wedding is in Downtown Sacramento, Guanajuato Mexico, or the South of France, I've got you covered. I've been fortunate enough to have done several destination weddings over the years and have the knowledge to have you looking your best with the right combination of products no matter if you are saying your "I Do's" at the beach or on a hot desert. We can discuss all details prior to setting your bridal trial.
Will My Makeup Last
Nobody looks good with happy black tears rolling down their cheeks and we certainly don't want them captured on film/video. Thats why I ensure that your eyelashes are reinforced, mascara and eyeliner are waterproof. In addition, I make sure to do the right skin prep for your skin type and strategically layer all products to prolong the life of your makeup. Sure your lipstick will probably wear out, easy fix with a touch up and you may get a little shiny, but your makeup will stay put all day. There is nothing in the world that will stop you from sweating, nor getting shiny. Naturally by applying makeup to your skin it will block your pores, resulting in a little extra oil production, but that's okay, a few blotting sheets will take care of that! However if you don't want to worry about a single thing, you have the option on having me the entire wedding to make sure you look picture perfect at all times!! If this is something that is ideal for you, we can further discus your options.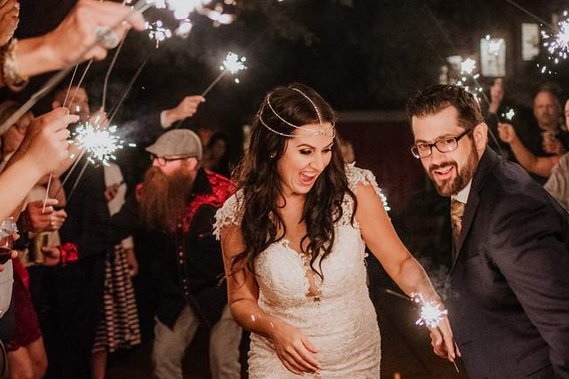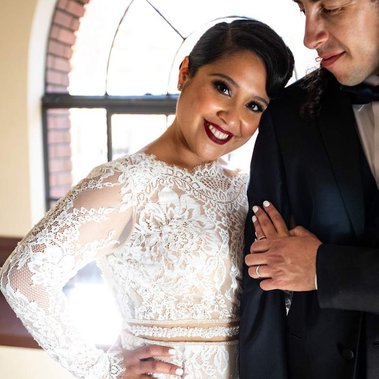 Bridal Hair
My speciality is makeup and many assume that I also do bridal hair, but I don't. Although I am familiar with some hairstyles, I rather let the pro's handle hair and I take care of everything makeup. Over the years I have worked with several Hair professionals in the industry that do amazing bridal styling and I will be more than happy to give you their information.
My Purpose
The most rewarding part of my work is seeing someones face light up when they see themselves with the finish look. The end goal is to create a beautiful timeless makeup application, an experience that will have you radiating happiness, but most importantly feeling confident because you will still look like yourself.
Looking forward to being your Makeup Artist!!
Get in touch with me today.
Please include your Wedding date, Location, Number of people needing Makeup services and time you have to be ready by.
1 (916) 501-5932 / Graffitimakeupartistry@gmail.com / Sacramento, CA